I Knew There Was Something Wrong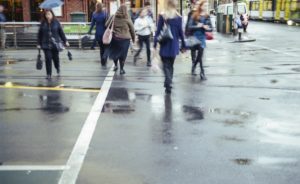 "I am a 35 year old mother of four girls. I found out I was pregnant while on vacation, and was so excited, my husband and I were thrilled at the thought of another baby. When I went to my ultrasound, they referred me to a Level II sonogram. I knew there was something wrong, I had that feeling. The doctor came in and told me that my baby girl had Dandy-Walker malformation and it was severe. Next I had to wait for an MRI to be done, which they then told me not only was the baby missing the dermis, but the kidneys were formed wrong.
When we mentioned abortion, the group of specialists acted like I was saying a curse word and told me that my insurance wouldn't cover it and I would have to leave the state. I feel like the doctors purposely pushed my appointments back so that I couldn't end my pregnancy in our state, and it would be so expensive I couldn't afford it.
This has been the hardest thing we've ever done. I wouldn't have been able to have this procedure without the charitable funds I received. And I couldn't live with myself knowing my baby would have only known pain and suffering."
– Mother of four at Germantown Reproductive Health Services
Join us in helping women across the US who are unable to afford a safe, legal abortion. Donate today.