Announcing an Evening with Dr. Wille Parker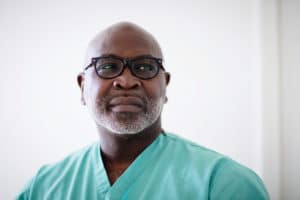 Join WRRAP on Tuesday, May 16, 2017 for wine, great food and a scintillating conversation with Dr. Willie Parker.
For decades, Dr. Willie Parker has been a devout Christian, while also serving as one of the United States' most respected reproductive rights advocates, traveling between Mississippi and Alabama to provide abortion care to women there ― one of just a few doctors who do so.
Dr. Parker just released his first book, Life's Work: A Moral Argument for Choice, and has been recently speaking out about his life and his journey. In revealing his daily battle against mandatory waiting periods and bogus government rules, Dr. Parker uncovers the growing number of strings attached to the right to choose and makes a powerful Christian case for championing reproductive rights.
Once you meet him and hear his story, you'll never forget him nor his noble work. Please join us for this incredible event.
EVENT DETAILS
Date: Tuesday, May 16th
Time: 6:00 PM – 8:00 PM
Location: Private residence
Tickets for this event are on sale now. All ticket sale proceeds will go to fund WRRAP, with every dollar donated going to help women in need. This reception will be in a private home. You will receive details emailed to you separately after your ticket purchase.